Office of Leadership Development
Emily Nelson, Director
Mrs. Emily Nelson
Director of Leadership Development
Office (662) 429-5271 ext. 1150

Leadership Development coordinates Gifted Education Services including the Spotlight Program for Intellectually Gifted students, the Academically Gifted Program for high ability language arts students, and the Artistically Gifted Program for exceptionally talented art students. We support a variety of opportunities designed to maximize the potential of all students. We promote instruction through varied learning styles and varied methods of student engagement. Please do not hesitate to contact us if you have any questions.
Sincerely,
Emily Nelson,
Director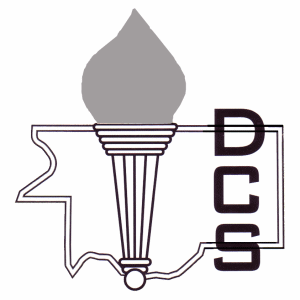 The DeSoto County School District is dedicated to ensuring academic excellence through quality leadership and instructional efforts within a conducive learning environment. The DeSoto County School District provides competent instructional leaders at all levels with ongoing evaluations of performance. All certified staff have received their undergraduate degrees in the field of education or related areas. Over 25% of all certified staff have advanced degrees encompassing masters, specialists, and/or doctoral degrees.
Our Mission:
The DeSoto County School District is dedicated to ensuring world-class academic excellence within a safe learning environment, while providing a variety of exceptional extra-curricular programs that foster the physical, social, and emotional growth of all students.
Our Vision:
The DeSoto County School District will be regionally and nationally recognized as a system of superior-performing schools that ignite a passion for learning, while inspiring student success through instructional excellence and exemplary leadership.
Intellectually Gifted Mission Statement (2nd-8th)
DeSoto County Schools will offer a qualitatively different educational experience that is unavailable in the elementary or middle school general education classroom. Each school will develop a differentiated program designed to address the needs of the students enrolled in the needs of the students enrolled in the school inline with the districts instructional management plan. These programs guarantee intellectually gifted students an appropriate opportunity to experience continued personal growth. These programs strive to provide intellectually gifted students with an opportunity to maximize their personal potential.